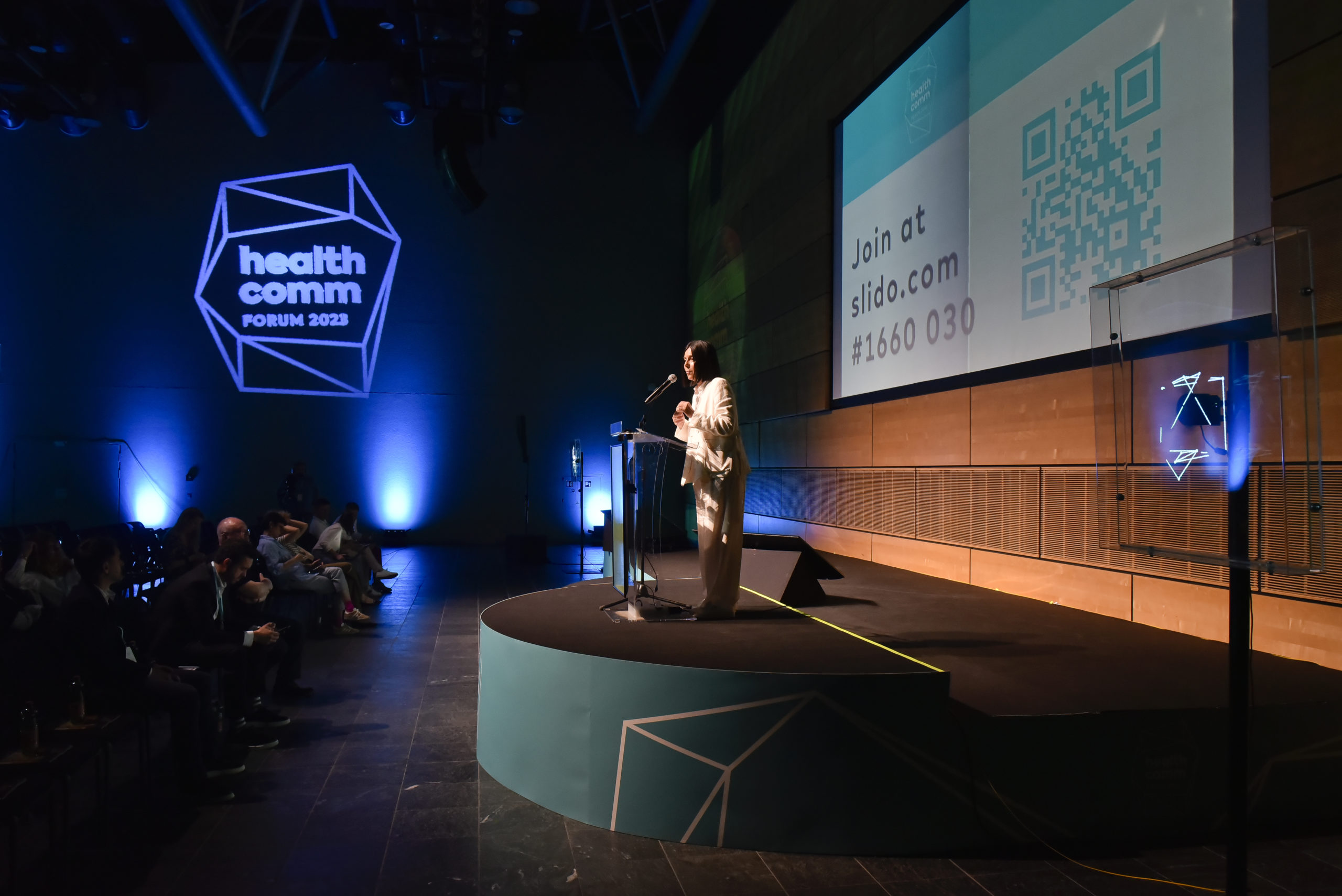 Can we – and should we – rethink the role of healthcare in our society? What does the healthcare system mean for us? How can we improve it to be better prepared for new challenges, some of which are already present, while others we can expect with a high degree of certainty? Are we ready for the fundamental changes in the healthcare system to make it more modern, accessible, and agile, knowing that we will face a series of challenges in the near future that we want to respond to more effectively? It's time to initiate a conversation about redefining the role of healthcare in society, and more than that, to start a conversation about a new social contract related to healthcare.
This is where HealthComm Forum comes in: it prioritizes communication because it is the bridge between different ideas and approaches, creates space for presenting all ideas, no matter how radical, new, and disruptive they may be and initiates conversations about important topics that are on the horizon so that we can be better prepared and more determined to address the challenges that new times and new challenges put in front of us.
The program consists of four thematic areas that will be opened by the keynote lecturers with their presentations:
Mission Brand: ​purpose and policy interplay in healthcare​
Brand purpose defines broader role of the brand in society. It's more than mission and vision, it's the WHY and the HOW and the WHERE of the brand. In this topic we explore how does the brand purpose affect policy in healthcare. (Spoiler alert: it should very much so!)
Mission Patients: value-based healthcare
Value based healthcare is the next frontier in healthcare, the idea that healthcare should be judged solely by its impact on patients. What steps are needed to make this a reality?
Mission Innovation: tech in healthcare
Technology and tech-related disruptors are coming to healthcare too. What's coming and how to prepare the system and all its stakeholders for the impact?
Who is HealthComm Forum for?
Leaders in the healthcare industry
State and local authorities
Patient Associations
Media and platforms covering healthcare
Experts in the medtech industry
Communication experts
Students (medicine, communications)